Victoria BC Restaurants
Quality and Variety is what  defines the Victoria BC restaurant scene.
People in Victoria BC are Devoted to Great Cooking, Great Eating and  Good Life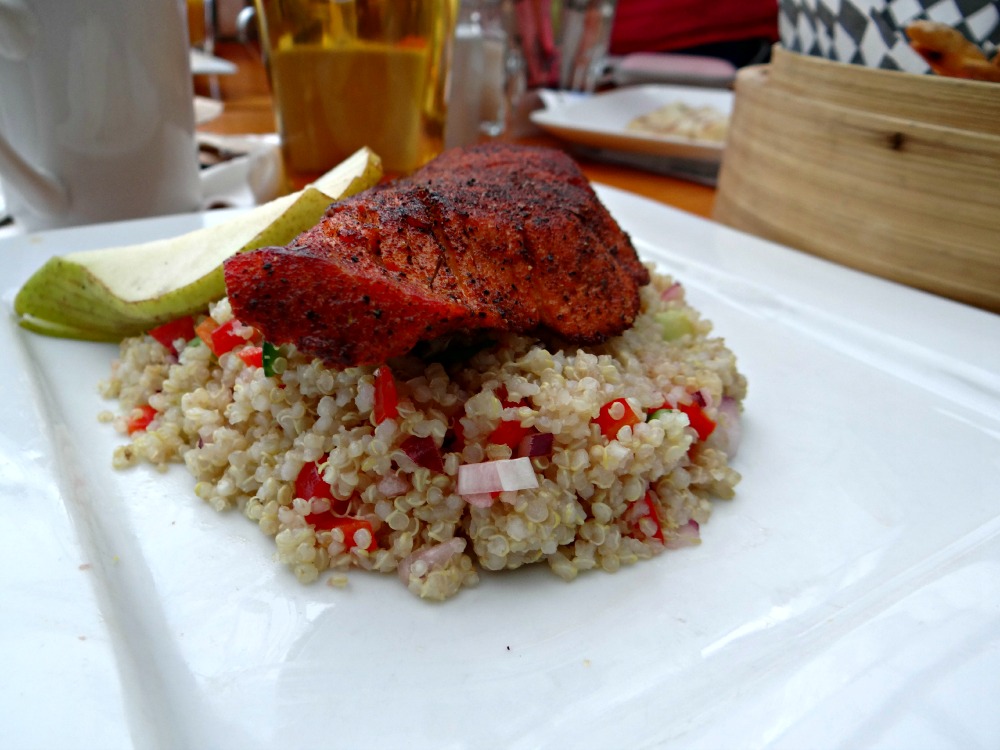 Flavorful West Coast Cuisine - Blackened Wild BC Salmon with Quinoa Salad
We have tasted from mouth watering smoky hot dogs shop to super high-end restaurants serving  top quality a la carte menus.
This is the town we discovered the original west coast style fusion cuisine.  Our "taste buds" fell in love with food and unique flavor.
You see, in Victoria food is a serious business.  Restaurants in Victoria have to feed millionaires, VIPs visiting Victoria each year.
The best weather in Canada attracts so many tourists each year to Victoria.  Small, mid size or large restaurant owners, chefs have to be prepared and ready for next Hollywood or  Bollywood star, Celebrity Politician arriving in their private jet or personal yacht   etc. .... 
So again the quality of the food in restaurants have to be extra super with a touch of unexpected flavor to feed their unexpected guests.
Multicultural Cuisine
---
If you are looking for a multicultural dining experience Victoria is your town. We have tasted and savored dishes from all over the world by just visiting restaurants in Victoria BC.    Korean, Japanese, Indian, Sri Lankan (Ceylon), Vietnam, Thai, British, German, French, Italian, Chinese, Greek and more  .....  Restaurants serving all sorts of mouth watering food.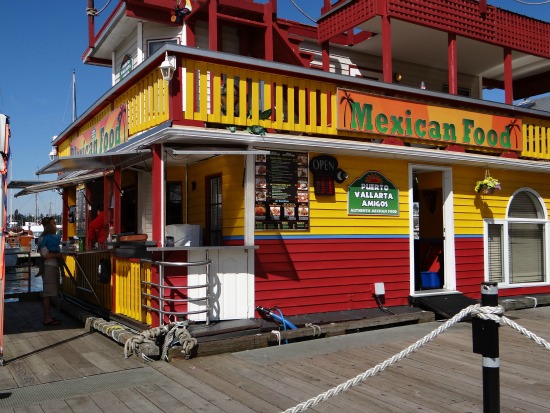 Mexican Food - Victoria BC Floating Restaurant
Downtown Victoria BC Restaurants - Serving Greek Food
West Coast Style Fusion Cuisine
---
Don't look any further than Victoria BC restaurants to taste west coast cuisine.  Here in Victoria Chefs have perfected the west coast-style fusion cuisine -  An art of mixing and matching different ingredients and methods from all over the world to bring you a perfect meal  So expect bit unpredictable but unique  fresh flavor.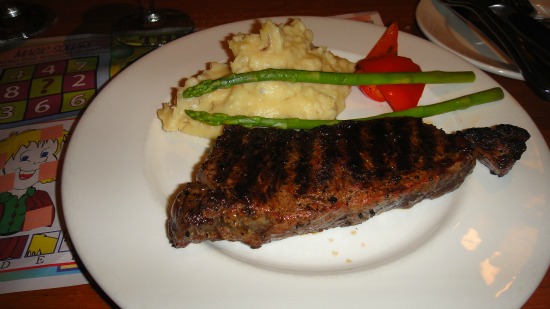 Excellent quality and taste
In this small town Victoria most restaurants are within walking distance to downtown or a 5 minute taxi drive.
Food and the Ocean
---
Fresh seafood caught right from the ocean is abundant here.  So try local shrimp, salmon, oysters   in your menu.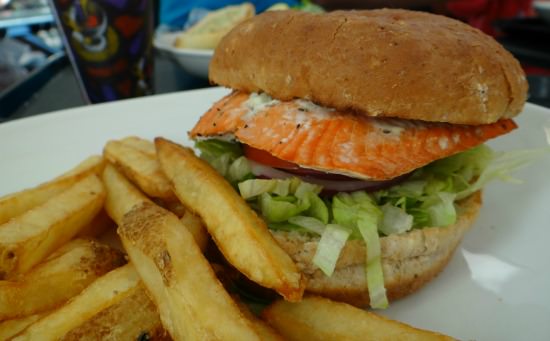 Salmon Burger
Some Victoria BC restaurants are located right at the ocean front where we can see seaplanes landing, sailing  boats and ships.  There are some spots where we share our meal  with seagulls.  There are restaurants in downtown where we can see  harbor seals popping up their heads out of the ocean so close to us - Looking for food.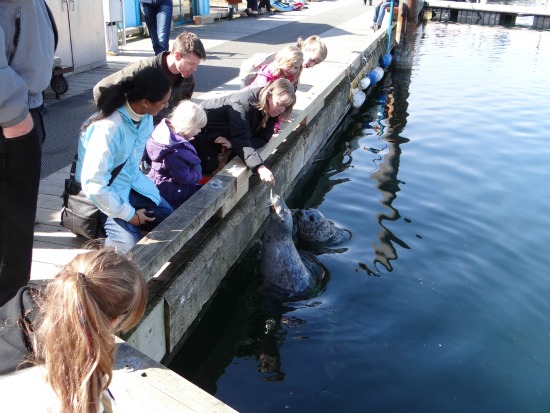 Feeding Seals Near Floating Restaurants at Fisherman Wharf - Victoria BC
Hidden Food Gems

---
We dine out to celebrate a family member's birthday.  We try different cuisines in each time when  we go out. It is  our " family fun event ".

Over the past few years We have made some surprising restaurant discoveries and have come across some hidden gems too.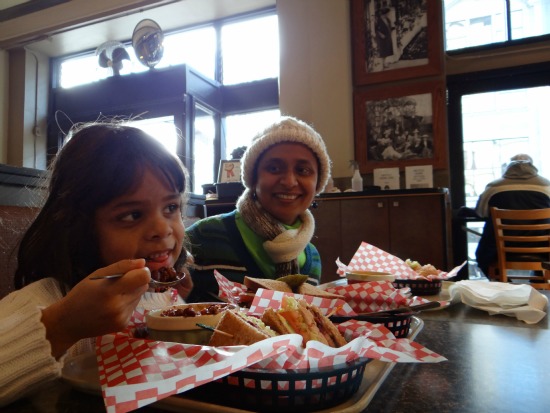 Having Sandwiches for Lunch at Sam's Deli - Downtown Victoria BC
One tip finding a good restaurant is to look for the crowd.  Generally the food is good if you see more people dining in.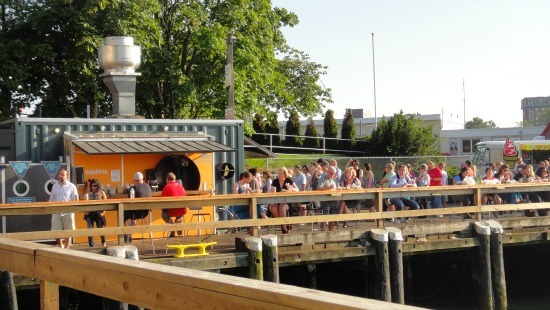 Shipping Cargo Container Turned into an Outdoor Waterfront Eatery - You See the Crowd ...
Vegetarian and Gluten Free Restaurants
---
One time I had a friend looking for gluten free food serving restaurant here.  He found out good restaurants on this site ( clicking  this gluten free restaurant link will open up a new page )

A vegan friend lives here in Victoria gave us this site to find Victoria BC vegetarian restaurants  ( clicking this link will open up a new page )
Our Point of View ...
---
We are not professionals or persons with a discerning palate.  We live in Victoria  and just writing what we like about restaurants and  food.  It could be the Atmosphere, Location or just Simplicity.  So don't take what we write toooo ... Seriously.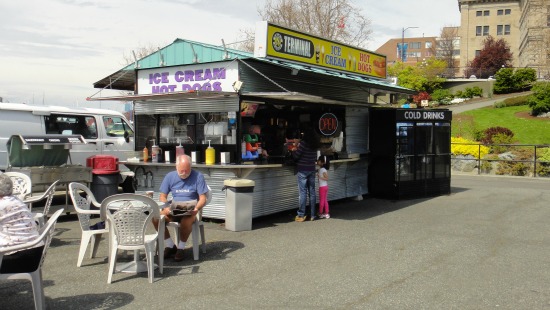 Ice Cream, Hot Dogs and Relax Atmosphere
High end restaurants in Victoria BC are very expensive.  Super food they serve,  have left us with mouth watering memories.  That's why we are going back to them over and over again.
Equally we need to talk about  simplicity and the taste of roadside eatery serving hot dogs or waffles too.
We have tasted some of the finest waffles in the world here in the Victoria inner harbor area.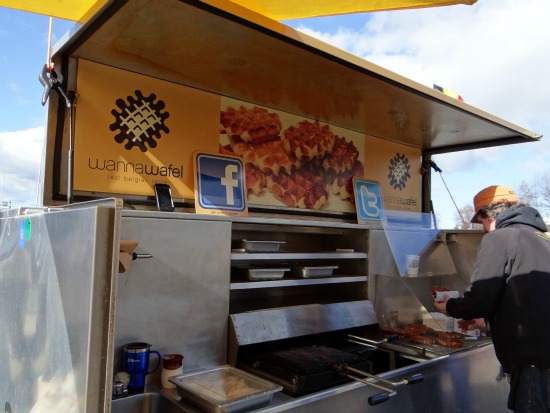 These Waffles are Joy for Your Taste Buds
There are small restaurants and hot dog stands that sell fish and chips and hot dogs that taste so good. 

There are many places in Victoria that you can grab a bite when you are hungry. 

You see here in Victoria BC restaurants you don't really have to break your wallet to taste some good food   …   There are plenty of reasonably priced  affordable options too.
Favorite Victoria BC Restaurants
---
Located on the corner of Broughton and Wharf street overlooking the inner harbor has a convenient location in downtown and one of our top choices ..
Turmeric Indian Restaurant ($$$)

This Indian restaurant servers top quality Indian cuisine.  Located twenty minutes from Victoria, It's worth the drive If you love Indian food.  Prices are affordable with very good Google reviews.

Victoria Bc
› [Victoria BC Restaurants]